Vivek Wadhera
Transforming Culture to Innovate
Keynote Speaker | JSE-listed COO | Tech Entrepreneur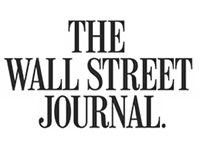 Meet Vivek
Inspiring a New Way of Growing
A Keynote Speaker & Thought Leader who partners with your organisation to create a Culture of Mindsets for Innovation. You will appreciate his approach of Empathising & Collaborating with stakeholders, that leads to an environment where Change, Growth, and Diversity become the pillars your business thrives on. Vivek's work will provide the following benefits to delegates:
Grow Sales by creating products that work for your end customers – not the other way around.

Improve Loyalty by communicating & collaborating better with diverse groups & cultures, e.g. Millennials.

Create Innovative Solutions by understanding underlying problems & generating ideas.
COO at Choppies, a ZAR 12 Billion JSE-listed FMCG retailer.


Entrepreneur in MFS Africa, tech startup rated by Fast Company as Africa's 2nd Most Innovative Company.

Management in 2 US Fortune 500 firms: Harley-Davidson & Micron.

MBA from Kellogg, a world Top 5 MBA.

Experience covering 20 countries, 4 continents, and African, Western, and Indian business cultures.
Companies Vivek has Served